While moving houses or offices is unavoidable, it can be such stress due to the processes involved. The disassembling of furniture and electronics, packing and loading, then unloading and arranging them in the house is no easy task.
Here are some of the benefits of hiring man-with-van services for your moving:
Offers Organized Moving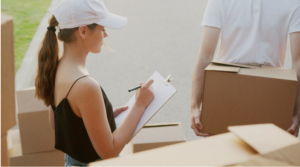 Movers label all the boxes and packages so that each goes to the correct room. However, when you decide to do it on your own or with your friends or family, some boxes may be left unlabeled or wrongly labeled, which leads to items going to the wrong rooms, making the whole process so messy.
Saves You Time
You may underestimate the complexity of the activities involved in moving, but you will be in for a rude shock because it will take more time than you would be willing to spend. Besides, you do not have the necessary experience packing fragile things like glassware, ceramics, and others; thus, you risk having them damaged. Hiring a man with van services can save you time and guarantee the safe movement of your valuables.
Gives You Peace of Mind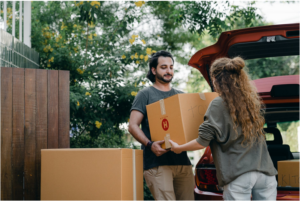 Although you could move on your own or with your staff's help in the office or immediate family when moving house, it can eat into your office or business hours, thus denying you peace of mind. The people you are working with may also not be so cooperative, causing you extra stress and time loss.
You can eliminate these hassles by hiring moving services who will do all the tasks independently and deliver excellent results. That way, you enjoy your peace of mind and concentrate on your work or business. You are certain that your valuables will get to the new house without any damage or loss,and if any happens, the mover's insurance will compensate you.
Reduces Cost
Moving on your own may seem like a great cost-cutting plan, but it may turn out to be more costly than you may have thought. You have to buy cartons or boxes for packing the items, ropes to fasten the boxes, and other things. When you work with a man with a van, they come with their packages, strings, and other essentials, saving you those costs. Besides, they have the best items and equipment, so you are assured of no damage due to rope breakages or boxes opening up. When you also consider the time savings, you benefit even more.
…
Read More